King Mongkut's University of Technology Thonburi in Bangkok, in association with the Malaysian Association of Applied Linguistics, the Singapore Association for Applied Linguistics and the Thai Association for Applied Linguistics, would like to invite you to participate in the DRAL4 2021 International Conference on 4th September 2021.
Given the continued uncertainty about travel and gatherings, the DRAL4 Conference will be held fully online. The conference includes well-known plenary speakers, numerous parallel sessions, and opportunities for networking. As the whole conference is online, participation is free, although participants must register to be able to gain access to the conference.
The DRAL Conference series is renowned as one of the premier platforms for applied linguistics research. Based on our experiences of previous DRAL conferences, we expect many participants from around the world with numerous high-quality presentations focusing on doing research in applied linguistics. The conference provides a forum for learning about applied linguistics research, discussing key issues in the area, and making contacts with like-minded researchers with the goals of advancing the field and developing greater professionalism in applied linguistics research. The goals of the DRAL 4 2021 International Conference are to share and learn about research purposes, methodologies and publishing in applied linguistics.
Topics for DRAL 4
purposes and uses of research in applied linguistics
quality in applied linguistics research
research paradigms and their applications
interdisciplinarity in applied linguistics research
innovative research methodologies
research ethics
issues in data collection and analysis
issues in classroom research
research publication issues
bibliometrics for applied linguistics
research cultures and promoting research
experiences of research and development as a researcher

Important dates:
Events
Dates

Abstract submission

31 May 2021

Notification of acceptance

21 June 2021

Submission of full paper

30 September 2021

Registration deadline

Presenters by 20 August 2021
Participants by 31 August 2021

Deadline for ppt submission:

20 August 2021

DRAL4 Technical Guideline



For general enquiries: Natjiree Jaturapitakkul <natjiree.jat@kmutt.ac.th>
For registration: Parichat Muangprakaew <dral4.2021@kmutt.ac.th>
For proposal submission: Richard Watson Todd <irictodd@kmutt.ac.th>
DRAL4 Technical Guideline
DRAL4 will be held in the form of a virtual/online conference using Zoom meeting.
Initial Zoom setup:

Please download and install Zoom in advance.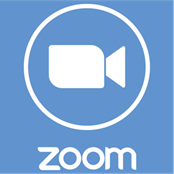 Note: It is recommended to install Zoom client for all operating systems instead of using a browser version. This will help avoid any issues that might be caused because of your browser. (Please view Zoom tutorial)